The artist behind who makes Gloomie become a famous icon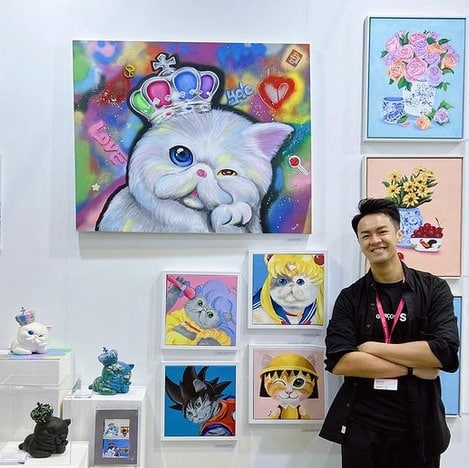 Tell us a little bit of your background. Anything that sparks you to become an artist when you are small?
Hi, I'm LeonLollipop, a painter and mural artist from Hong Kong. I graduated from Central St. Martins College of Arts and Design in the UK and received a D&AD design award in the same year in London. My works have previously shown in Milan, Tokyo and Taipei apart from London. I worked with several international brands for crossover projects, such as Samsung, Ermenegildo Zegna and SPCA etc. Being an artist was a dream since I was 6, so I think it's a dream come true moment for me now.
What does your cat Gloomie mean to you ? Where is your inspiration from? Is there any background story of Gloomie?
I first painted Gloomie in 2018, and he was one of my "animal portrait" series. The painting was sold in an art fair in the same year. I painted Gloomie again in 2021, for a mural project on the outer wall of a coffee shop at Mid-level near Sheung Wan.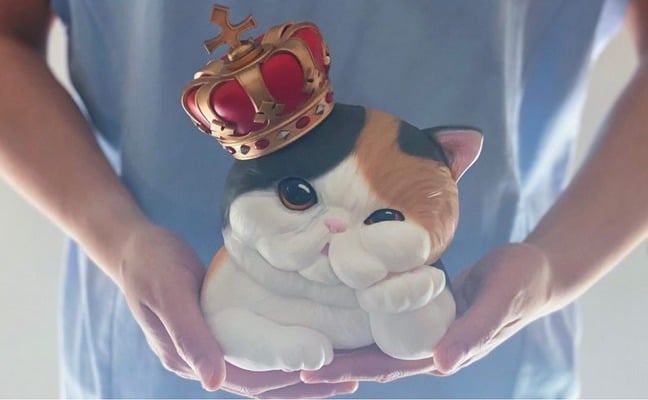 I love cats, especially "Flat Face" cats. Gloomie was inspired by their funny facial expressions. Only one out of every 3,000 calico cats (Tricolor cat) is male, that makes Gloomie the King, therefore he is wearing a crown.
You have produced a variety theme with Gloomie like Hello Kitty and Lucky Cat, what is your favorite theme of Gloomie from all the series you produce and any interesting story behind that?
Gloomie is mean on the face but fun in his heart, he looks annoyed but actually enjoys making friends and putting on different looks.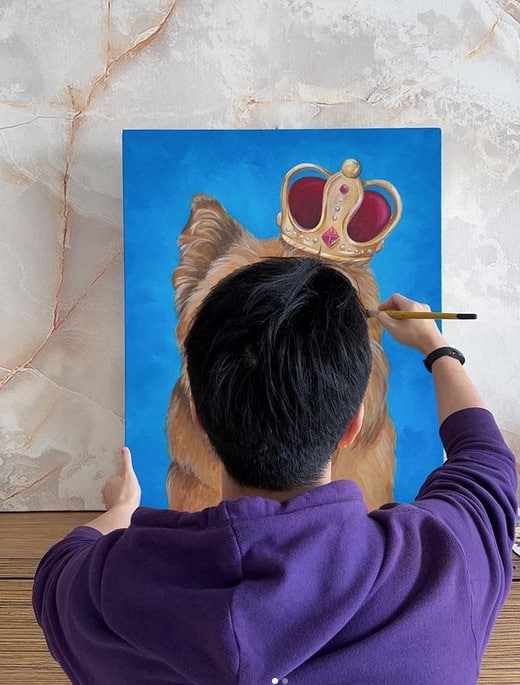 You have been a successful influencer artist on any social media platform. What's the best piece of advice you've been given for any artist using social media ?
Social media is one of the best ways to show an artist's creation to the world. It's quick and it's free! Personally, I like sharing happy, fun, and positive messages through my artwork on social media. The reason is simple, who wants to look at sad and depressing posts in their spare time on social media.
You have been an inspirational artist through these years! Where would you want to take this career path even further? Any collaboration or country you want to expand your career path?
Due to the travel restrictions during the pandemic period, I gave up a few chances to show my art at some of the overseas art fairs and exhibitions. But the pandemic also provided to me a chance to do my first mural project in Hong Kong and share the cuteness of Gloomie with the local audience.
Doing murals and vinyl sculpture was big steps in my art career. I hope I can show my paintings in overseas art fairs and participate in collaborations with clients overseas. I believe Gloomie is going to rock the world in the near future!