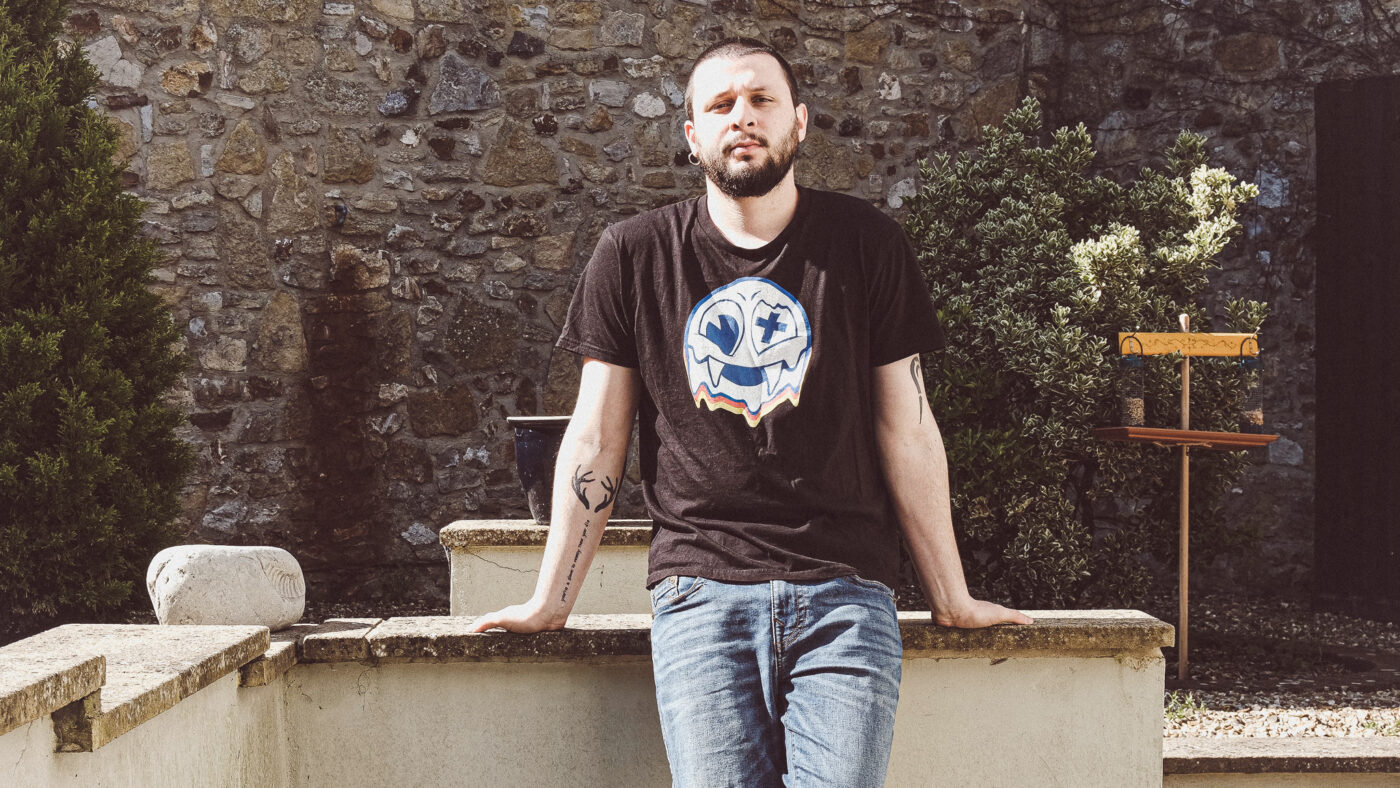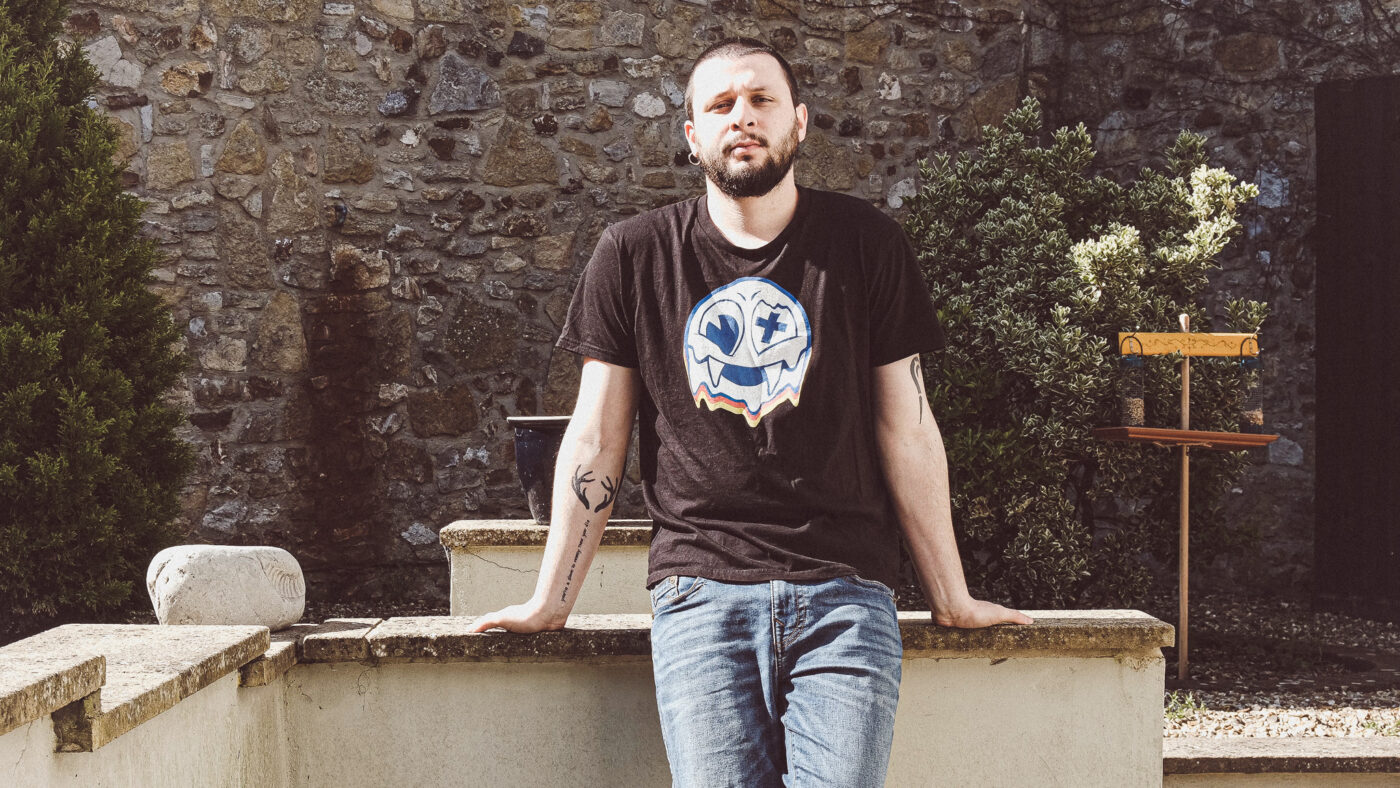 Tell us a little bit about your background. Where are you from, and tell me how you've developed your art career so far.
I was born in Rome, Italy, from a modest working-class family; my father is an antique furniture restorer and a carpenter, and my mother worked in a charitable organization while creating pieces of art in her own free time, I lost her as a kid, when I was 12, due to an incurable illness. This loss left a scar in me that has always defined the way I see the things of everyday life, building a difficult relationship with the passing of time, and learning from a very young age the value of it and how limited time we have to spend on this planet. I grew up among my parents' music vinyl and their illustrated fantasy books, such as 'The Lord of The Rings' by J.R.R. Tolkien and 'Faeries' by illustrators Brian Froud and Alan Lee. For some reason, these worlds got stuck in my head while growing up and now, while making art, I'm in a constant research of that feeling of stillness portrayed in those books, where time has no power over things and is opposite to our reality, nothing grows old or dies, it simply rest, written on a page or painted on a canvas.
Describe the best piece of art you've created. Does your art represent something about you?
It's hard to define, as every piece represents something about me that it's as important as any other one. Among my favourite pieces, there's 'Room With a View' as this exactly captures that feeling of stillness and troubled peace that I've struggled to find, and that I've finally managed to put on a blank page, it's incredibly powerful to me. The artwork portrays the view from a window in a tower in Sidmouth, where you can see a beautiful cliff that meets the sea in the Southwest of England. It reminds me of the Romantic period's paintings, fables and movies that I used to see growing up.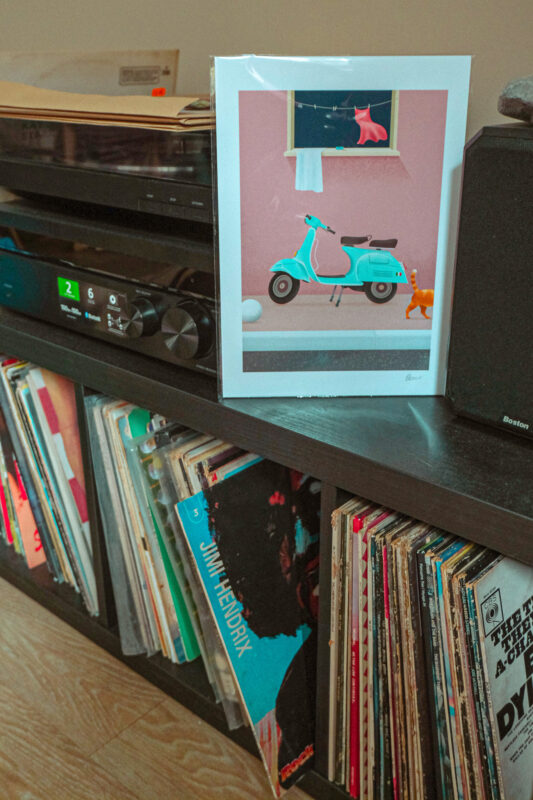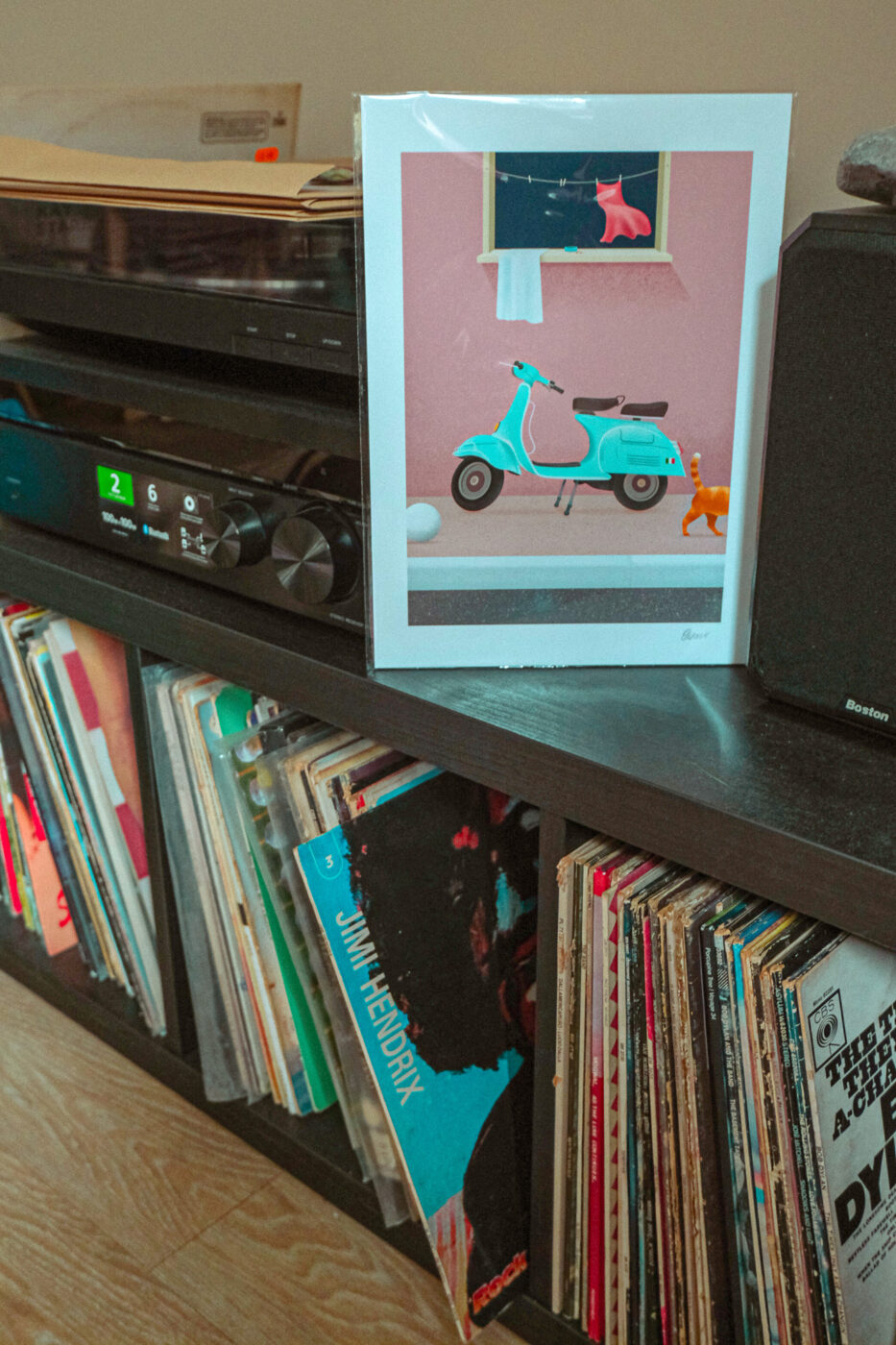 Describe your dream project.
My dream project would be to collaborate with a brand that would see in my art the perfect fit for their type of communication. I've started my career as an art director in an advertising agency in Rome and as a brand designer in London, and often we would look for artists to develop interesting campaigns, so it would be very exciting to be on the other side of the table, this time as an artist. Another dream project would be to be hired as a prop artist for a movie, designing a piece of art that you'd see displayed in a scene; having studied cinema and television in my high school years, this would be particularly interesting.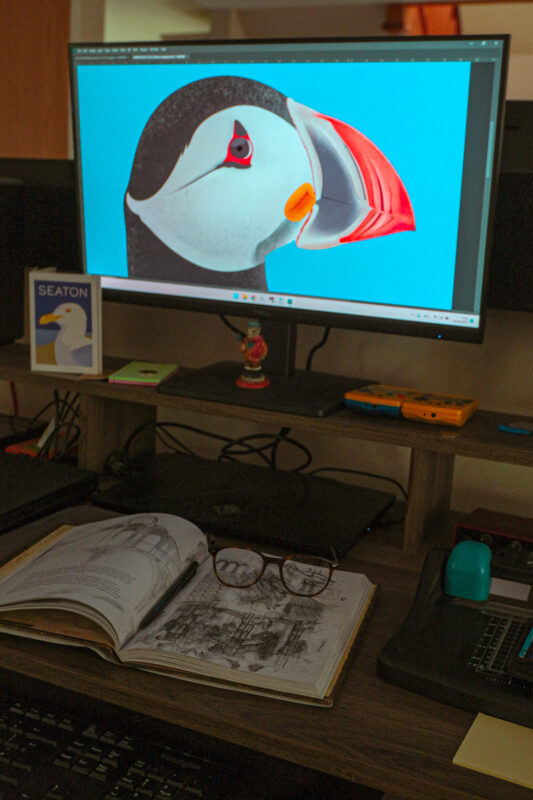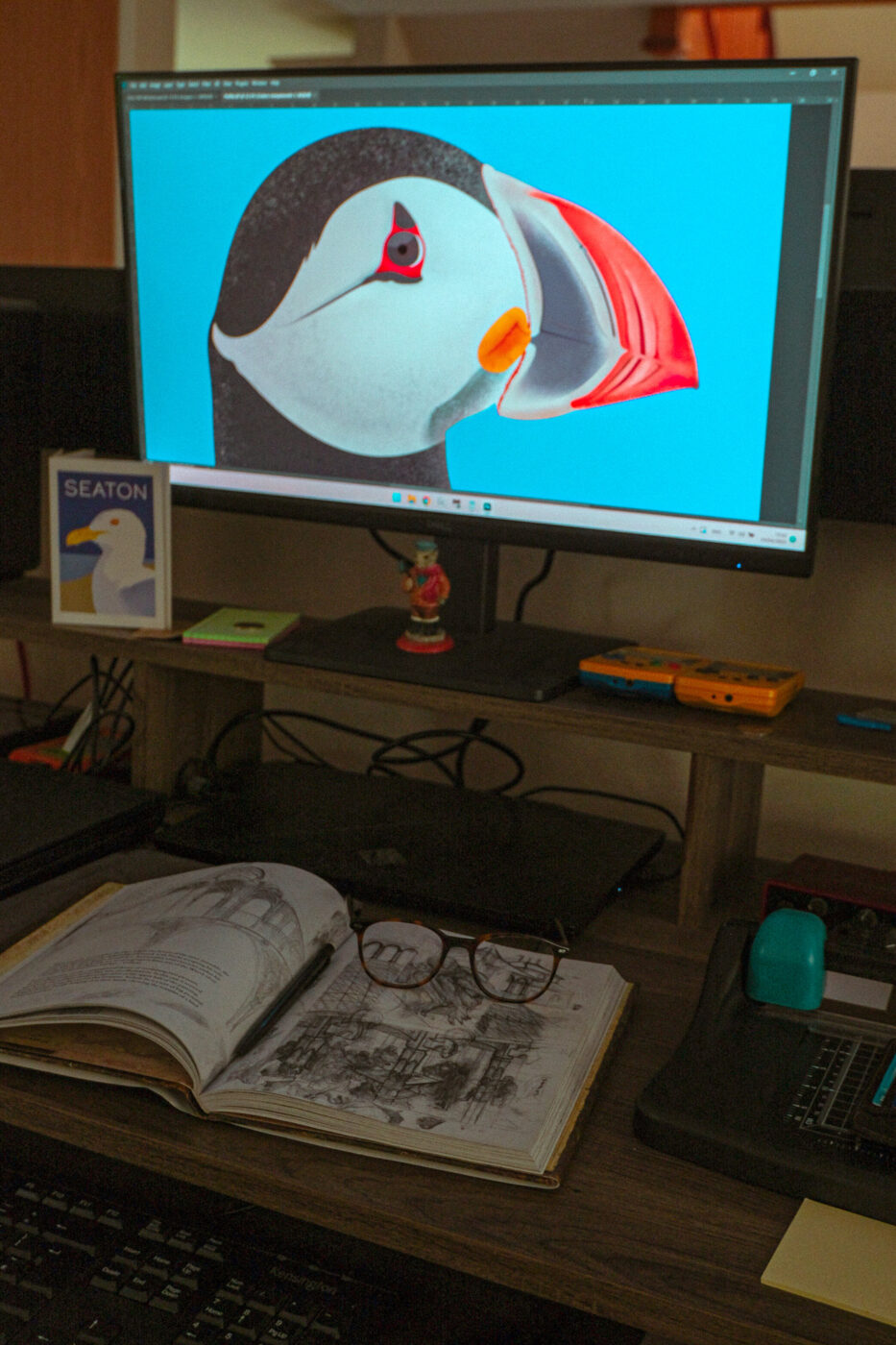 Do your other interests influence your art? What inspired you to become the artist you are?
As mentioned, my art is heavily influenced by the Romantic period and Victorian era and from artists inspired by such times. I'm also very inspired by nature as the living presence that surrounds all of us. I'm fascinated by old trees that lived through centuries, as seen in my piece 'The Old Blue Tree'. I love wildlife in general and untouched landscapes with a touch of magic. However, my other interests in movies, the cinematic language, and architecture had an important role in shaping my visual aesthetic. I always try to tell a story with my art, whether it's with a character, a dominant colour or with a particular scene, as I think a story is the best way to deliver a message.
What's the best piece of advice you've been given as an artist? Any tips for anyone who wants to pursue being an artist in the future?
Time itself has given me the best piece of advice. Having faced such a deep pain as a kid, I realised that our time is limited and I couldn't just spend my days worrying about having or not the necessary tools to do something. Making art is such an innate skill in humans, and this is the same advice I'd give to anyone who wants to be an artist; I believe that everyone is capable to make art, it's all about getting in touch with our true self and just transform what you have inside into something that will make someone feel something.
Shop for his artworks now: