What does your artwork represent? And what is your favorite subject to draw in your work?
I always intend to draw something which can make the audiences escaping from the reality into a dream world. Thus, I love to use fruitful color tone to draw my artwork and hope everyone just like falling into their good dreams.
I like everything in nature, especially flowers and animals. Most of them have been living in the Earth which are much earlier than human being. So we are not the only host of our mother earth, it is also another messages from my paintings to all audiences.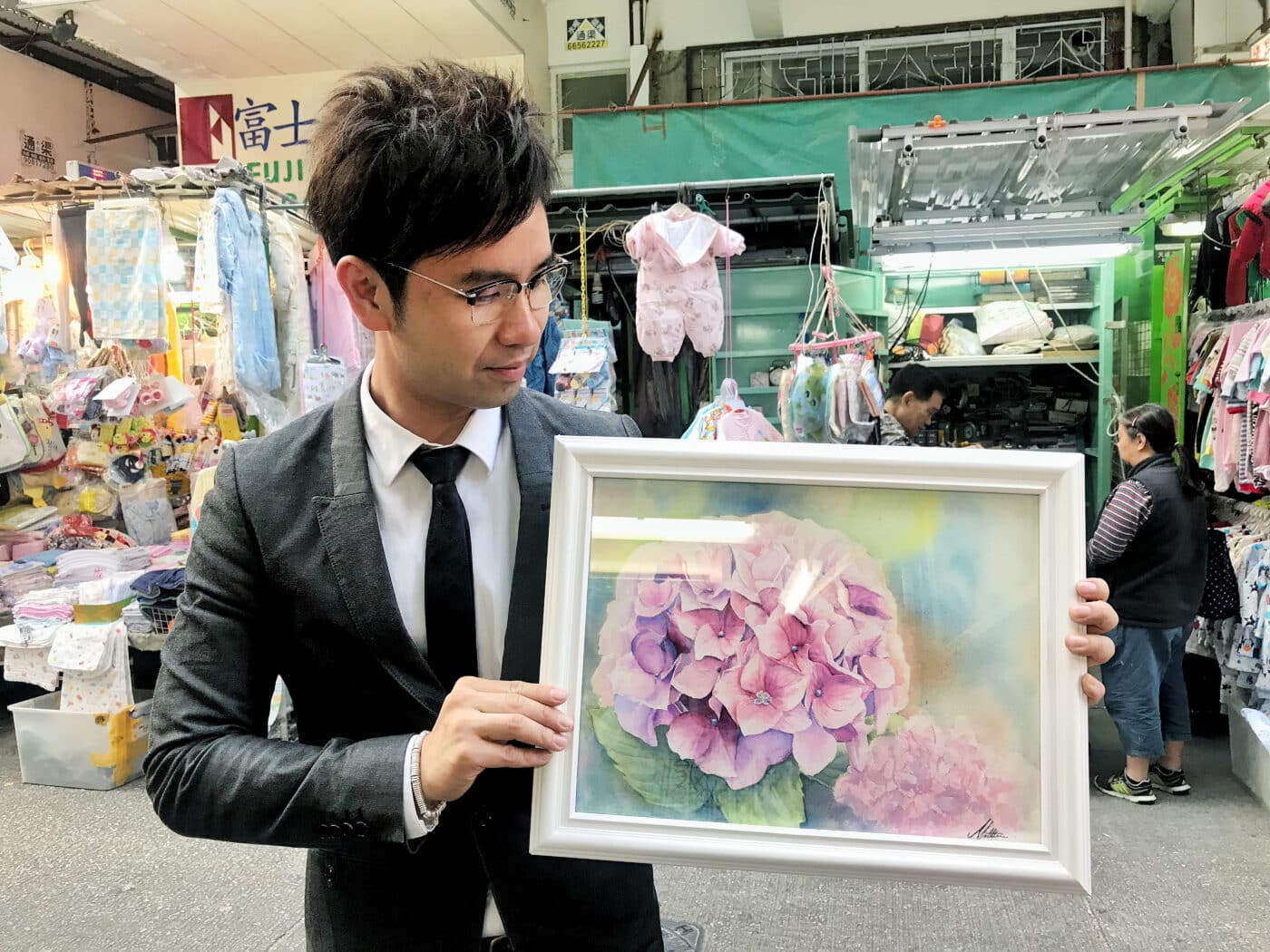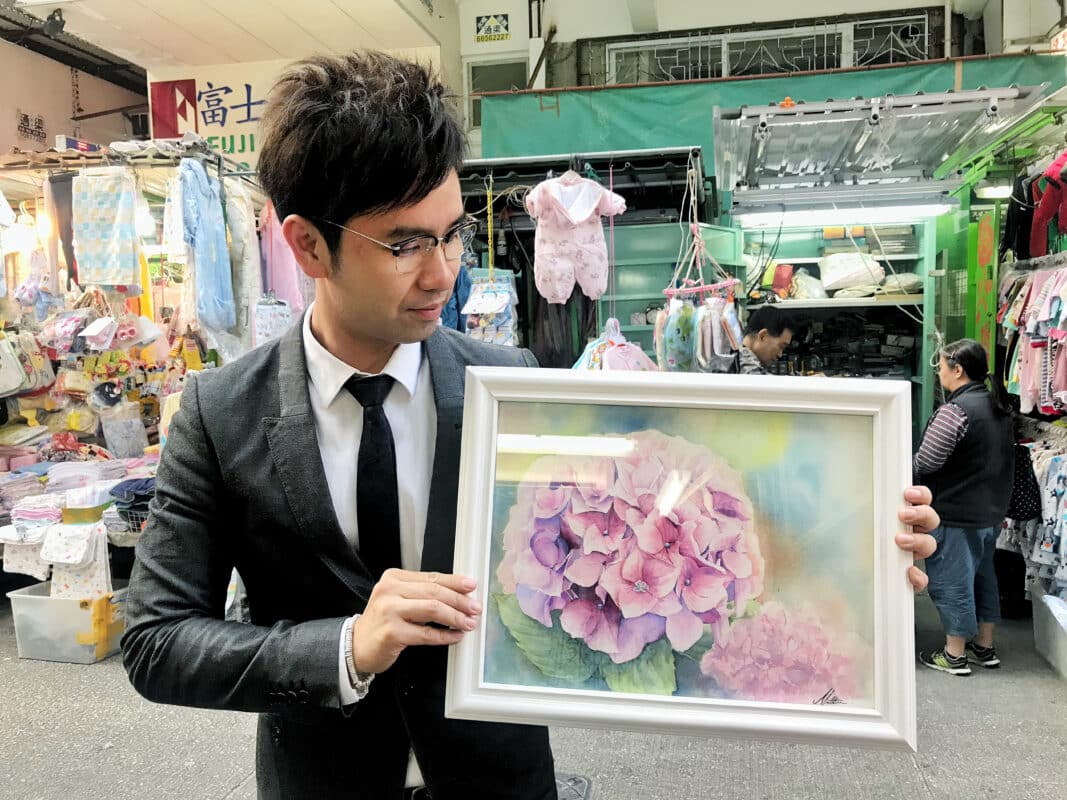 Tell us a little bit of your background. Where are you from and how does that affect your work?
I was born and raised in Hong Kong, I am a watercolor painter who finds joy through drawing and observing flower and animal. I am a local post-80s artist, also a committee of International Watercolor Society and delegate of a France art society. Since 2012, I began to use pen and ink pen to sketch different subject whatever animal, portrait, cityscapes or countryside scene. The black line can reflect his emotion to the drawing object and you can feel different expression from the width of the ink line. Since 2016, I started studying watercolor and flower becoming the major object.  The series of Hydrangea paintings is the signature of his portfolio and now I am exploring different techniques to depict the beauty of flower and animal, so I went to Thailand and Taiwan for visiting several watercolor painting masters to study and sketch everywhere in 2017
What does watercolor mean to you? Why did you like to do watercolor ?
Watercolor is a romantic and most natural media to express art. When the watercolor is dissolving the water, you can see two natural things twisting together like to a couple dancing with love. For flower and animal like cat, both objects are very soft and perfect to be expressed by watercolor, thus watercolor is a irreplaceable media for me on creating my artwork.
Follow your heart, draw what you like and try to express your feeling in your artwork. 

Yat Chun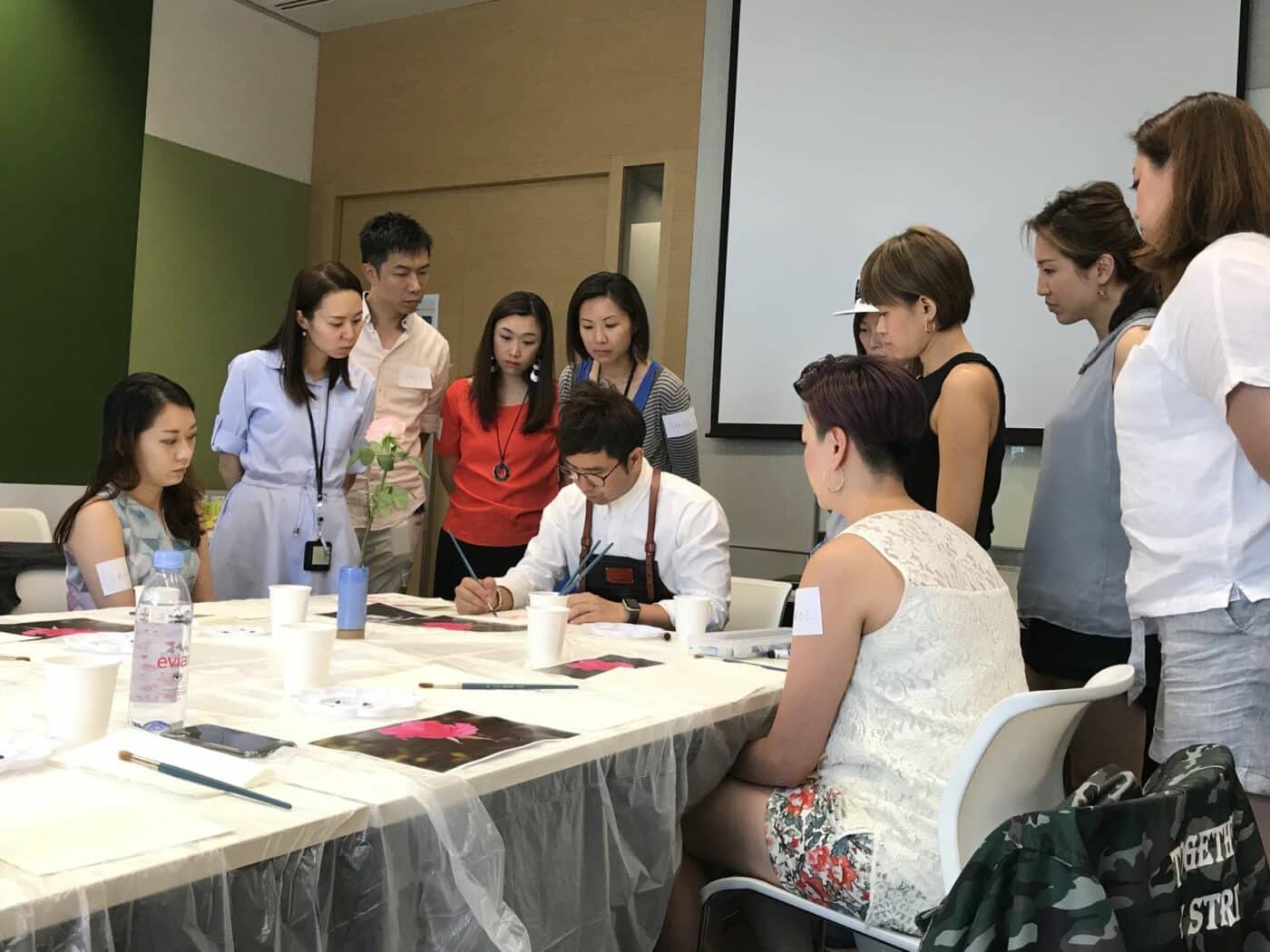 When is your favorite time of day to create? Are there any difficulties you encounter in the process, where do you find inspiration?
Night time is absolutely the best time to me for thinking and doing the creative job, I can be highly focus on drawing with favorite music. I always inspired by surrounding natural environment, so I love hiking during weekend alone, I can think more about why I am here and what my artwork means in my life. It is very difficult to calm down in this very fast moving city, so silent and calm environment of the hill (Mount. Parker) near my home becoming the source of inspiration.
Professionally, what's your main goal?

My main goal on art is to explore the real "Me" in my life through painting, it is not easy to understand yourself in whole life but I find that I can feel myself during the drawing process. Another very important goad is to express my feeling through my painting to everyone. Reality is hard and crucial, hope to make the audiences to think the good side of their life without any words or speech. I believe the world is still good and hope everyone can feel it.
What's the best piece of advice you've been given as an artist? Any tips for anyone who wants to pursue being an artist in the future?
Follow your heart, draw what you like and try to express your feeling in your artwork. 
New Art prints from Yat Chun