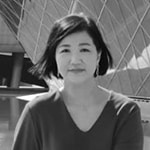 Jade is an artist born and based in Hong Kong, who has lived and worked in the UK for 13 years before settling back in Hong Kong for good since year 2000.
Jade has always been very keen on art and creation and has created a collection of handmade jewelries with a wide range of materials from crystals, gem stones, pearls to silver and leathers etc.
Jade art pieces are very diverse, with some of them focusing heavily on textures and layers and mainly in oil painting.