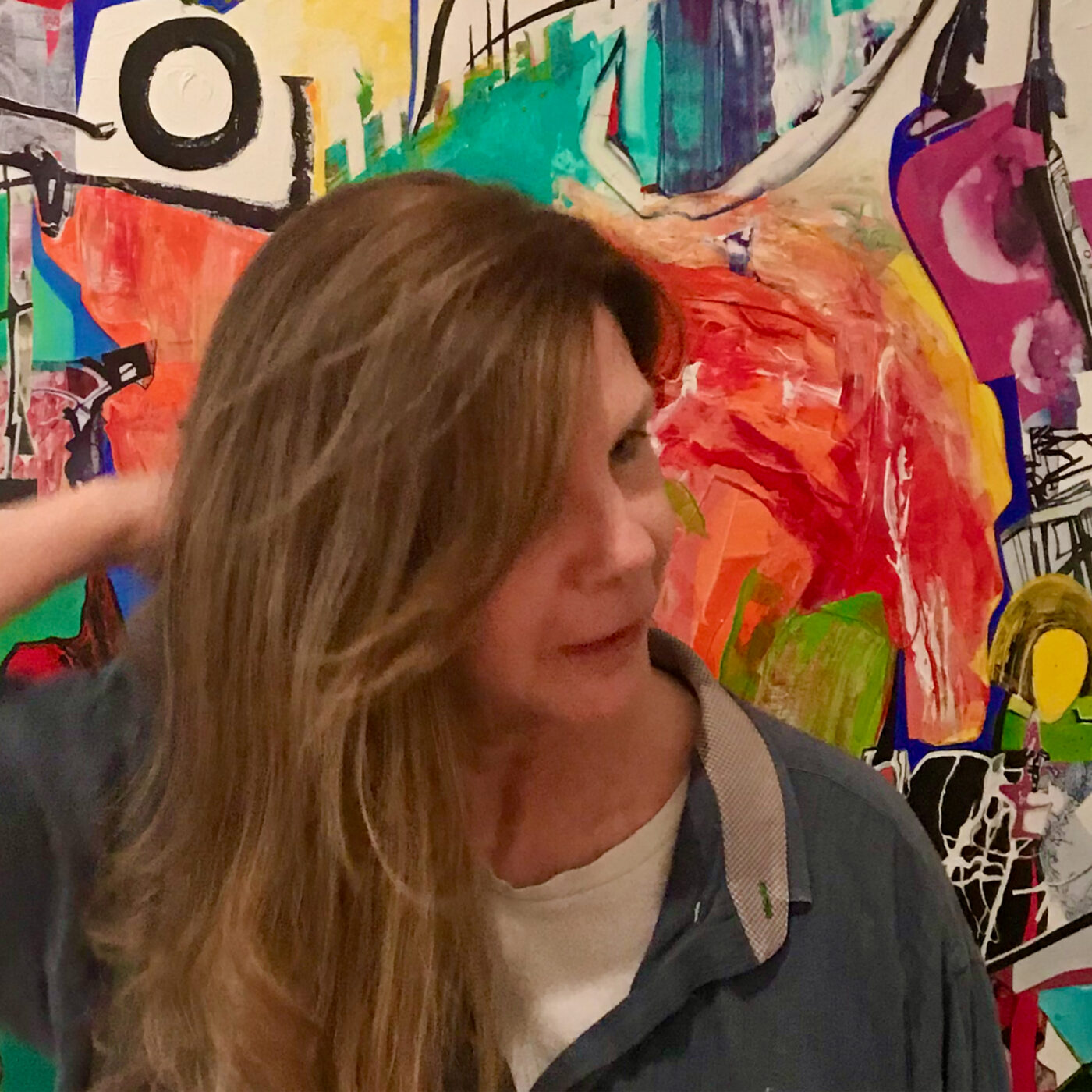 Sarah Arsenault is a British-Canadian artist based in London. Her work explores the relationships between human beings and the environments that they engage with. Through hybrid works that oscillate between abstraction and realism, the imagery in Sarah's work fuses reality and imagination with figuration and landscape. Working largely with acrylic paint, ink and mediums she depicts how she views humanity's place in the world. Sarah is a semi-abstract painter whose work examines the relationship between human ecology and human ethos.
Her relationships within the environments that she experiences and the interconnectivity that exists among all things are prominent themes within her work. Her practice is strongly influenced by a keen awareness of the climate emergency. She views her practice as an ever evolving journey, each piece having a connection to those that will follow and those that came before.
Imagery from past work is often manipulated and reconstituted in new work that mimics collage, but is best described as painting or painted collage. Sarah has been both selected and a finalist for several internationally recognized exhibitions and prizes including he RA Summer Exhibition 2022, Beyond Future Art Prize in 2022, Ruth Borchard Self-Portrait Prize 2021 and Art/Toronto 2022 for a selection of her work that explores climate change and sustainable living. Her work Anticipated can be seen in the new American TV series titled Slip, on Roku channel.