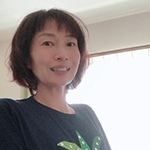 I am Japanease illustrator . Based in Aichi,Japan.
I have been to study abroad in Beijing, China, after living in Okinawa,Japan,
I inspired by colorful costumes of Chinese ethnic minorities and a wide variety of cultures, and the dark nature and scenery of Okinawa in Japan.
I draw illustrations on the theme of auspicious, happy, and lucky things.