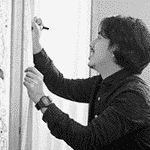 Jasontommy is an illustrator and graphic designer based in Hong Kong. his Illustration is a creative brand engaged in the graphic design,mural design and illustration which founded on 2014.
Doodle is the major medium of Jasontommy's work. He uses maker to create a magical world with exquisite details.
Jasontommy has done various illustrations and lives portrait services for different clients and brands. Customers will enjoy a free live portrait sketching and live doodle experience. Moreover, he has done commissioned projects with Taikoo Cityplaza, McDonald's, Hong Kong Art Centre, MCM, Vans, Absolut Elyx, etc.
No products were found matching your selection.