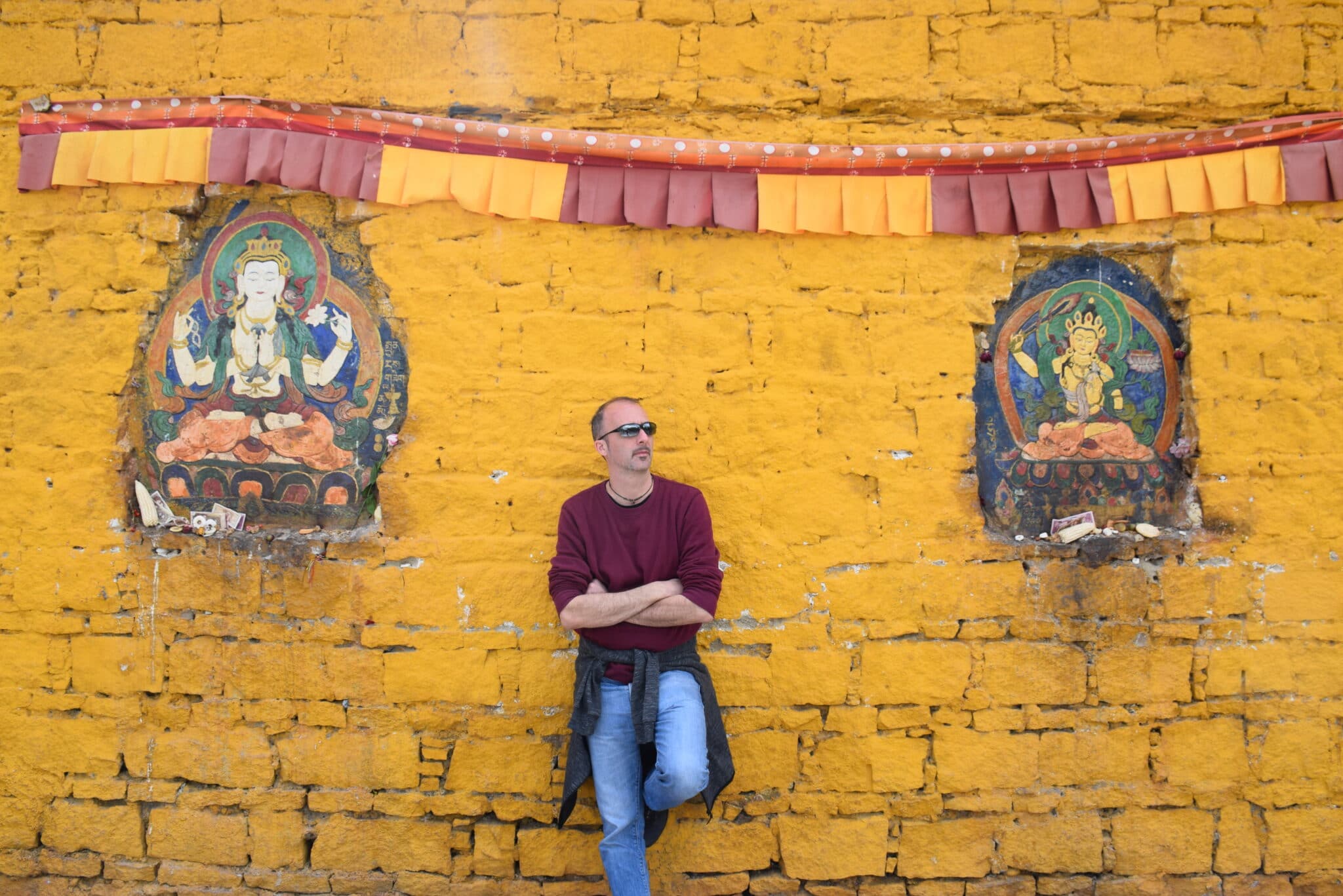 What Inspires You?
It's hard not to be inspired if you have the passion for photography and you live in a city like Hong Kong. Sometimes it can be overwhelming, too many inputs bombing your senses all at the same time, but this city is able to offer infinite scenarios and possibilities that just wait to be captured on camera.
Every corner, every detail, has a story to tell with the possibility to build a narrative around it and for me that's really exciting.
It's mostly this "maelstrom" of lights, neon signs, chinese characters and whatever loudly pops out from the streets one of the main sources of inspiration for my shots, even though sometimes happens to explore the city without a specific assignment in mind and often this approach brings to unexpected and interesting results.
Why Do You Make This Type of Art?
Living in Hong Kong sometimes seems having a ride on a high speed train: everything runs so fast, we're absorbed in our thoughts and we don't pay much attention to what it's just in front of our eyes.
With my photos I want to bring back those "topoi" to the attention, transforming what most of people might consider ordinary in something extraordinary, bringing to life those elements that we don't notice anymore but…they're just next to us!
What Does Your Artwork Represent?
I'm recently focusing on a series of nightscapes, capturing that unique vibe of Hong Kong when the night comes and all its colorful lights from the streets make it magic, but I also explore other kind of subjects and techniques, like architecture, cityscapes and also abstract photography.
The human presence is sometimes just "suggested" (in a form of a silhouette for example) or most of the times totally absent, but still you can feel it: for people living here it's really hard to imagine any part of the town without humans, but that's exactly why I like to create this dichotomy.
How Do You Make It?
I work a lot with double exposure in my camera and especially for the nightscape series, I like to combine the elements in order to create bold and loud colors that can depict and dig out the soul of this city.
There is also a post-production stage for sure, but I like to keep it at the minimum, so it normally simply involves adjustments of brightness, contrast and tones, without overdoing: in my opinion the final result must be as closest as possible to the vision I had through my camera in the moment I press the shutter button.
What Does Your Art Mean to You?
Photography for me is a moment of freedom. Freedom to express myself, my feelings and release my creativity without constraints.
How do you intend to cultivate a collector base?
Nowadays it's essential to have an online presence with social networks and other channels, that's why, beside my Instagram and Flickr profile, I've recently launched my personal website with a selection of the most recent shots.
Even though online presence is fundamental, that might not be enough: it's also important to take part of the scene, so attending to art events, exhibitions, etc. it's crucial. I'm always keen to know more of the artistic scene in town and I'm open for collaborations for interesting and stimulating projects.
Are there any difficulties you encounter in the process ?
Building a name as an artist and digging your niche is not easy, so this brings inevitably to some failure or rejection. The key is not to be discouraged if you don't see much result in the short term, because this is part of the process of growing as an artist, therefore constance and perseverance are fundamental.
Could you describe your style in 5 words ?
Cinematic, bold, loud, cyberpunk, surreal